You Work on Your Business Let Us Handle the Details
Your all-in-one business accountant, tax planner, payroll specialist, consultant, and financial advisor
More Time
For things that matter most
Peace of Mind
That things are done right
Most business owners feel like they spend too much time on things they aren't good at doing.
As a small business owner, you need to focus your time and energy on the things that will help your business grow.
You didn't start your company because you loved bookkeeping, payroll and taxes, but as the business owner, you're the one with the responsibility. It can feel like your business is running you instead of the other way around.
It doesn't have to be that way.
Business Services You Can Rely On
We understand what you really want is:
To know the books are done right
To be able to plan for future expenses
To not be surprised by unexpected bills or tax payments.
Our firm's legacy dates back to 1965. We've helped hundreds of small businesses and nonprofit organizations handle their monthly accounting, payroll, and taxes.
With our all-inclusive monthly Small Business Success Package, you have a team that works with you year-round to help you thrive.
The Jeb Williamson CPA LLC
Small Business Success Plan
Schedule
a Call

We get to know you, your business, and your goals to help you determine if we are a good fit for your company or organization.
Gather
Information

We will review your bank statements, tax returns, and accounting records so we can prepare a proposal for how we can help.
Help You Execute Your Plan

We get you organized, take over accounting, payroll, and tax tasks you don't need to be doing, and help you meet business goals.
5 Tools

for Business Success in Uncertain Times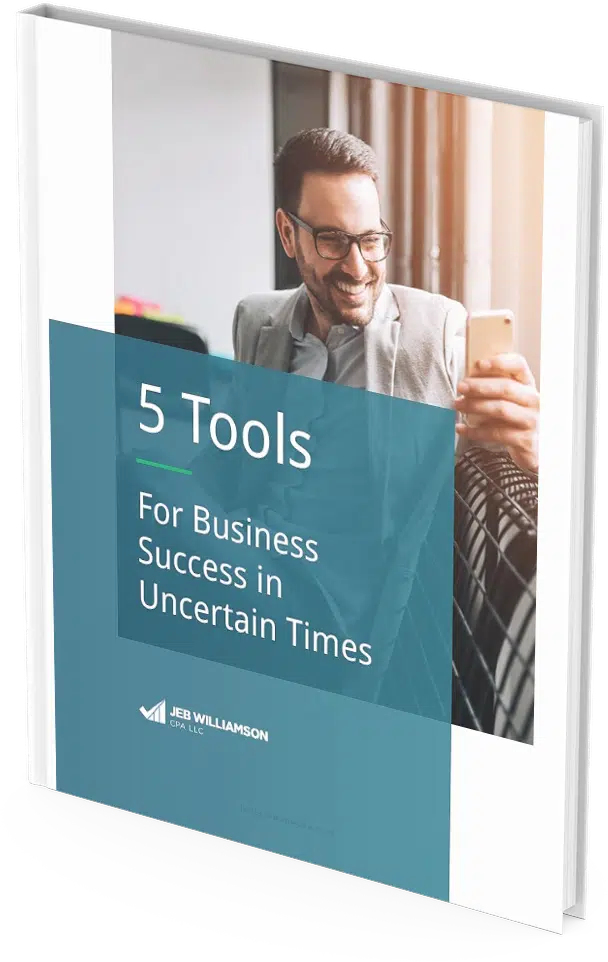 You shouldn't have to do everything alone.
Just because you own the business doesn't mean you have to be bogged down in the day-to-day accounting details.